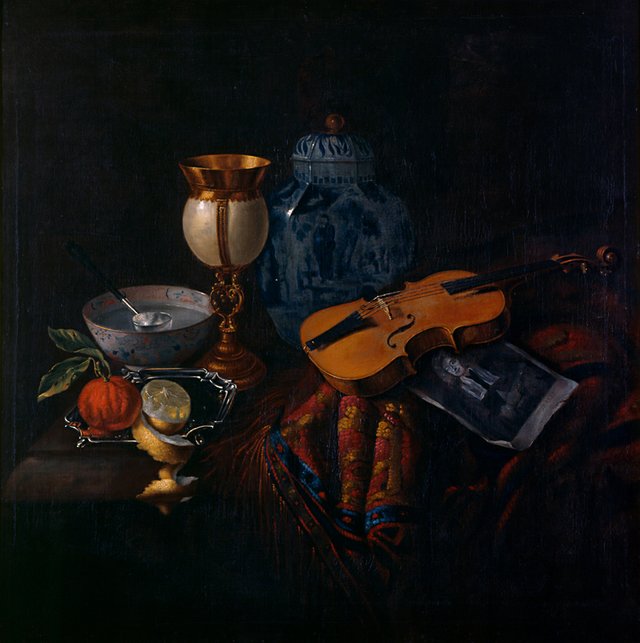 "Still-life with Violin and Engraving of Arcangelo Corelli," a circa-1730 Dutch painting, is among artworks featured in the Spencer Museum of Art's "Empire of Things" exhibit. A display of blue-and-white ware, decorated in the style of the pictured ceramic vessel, is expected to be installed in a case next to the painting.
Stories this photo appears in:
In museums — where artworks traditionally are isolated by time period, type or region and lined up in one-way-only galleries — those connections fade away. The Spencer Museum of Art's newest permanent exhibit, however, aims to put things back in their place. By Sara Shepherd.