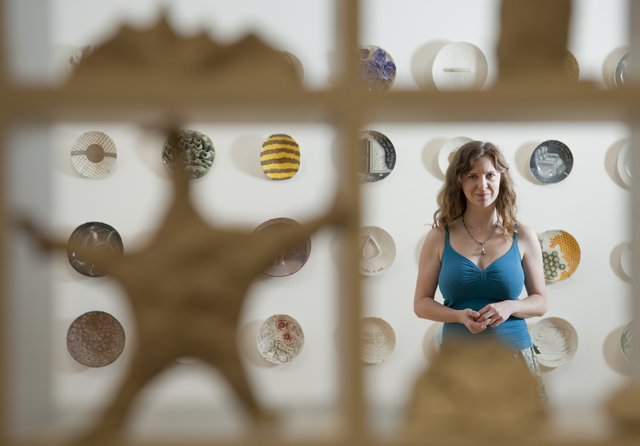 The Lawrence Arts Center's ceramics artist in residence, Monika Laskowska, has her end-of-year solo exhibition on view through July 27. The exhibition includes small clay sculptures made on site by visitors, in the foreground, and plates and other works crafted by Laskowska, background.
Stories this photo appears in:
Ceramist-in-residence highlights tactile nature of clay in solo exhibition
There are two entrances to Monika Laskowska's solo ceramics exhibition at the Lawrence Arts Center. To touch, or not to touch?