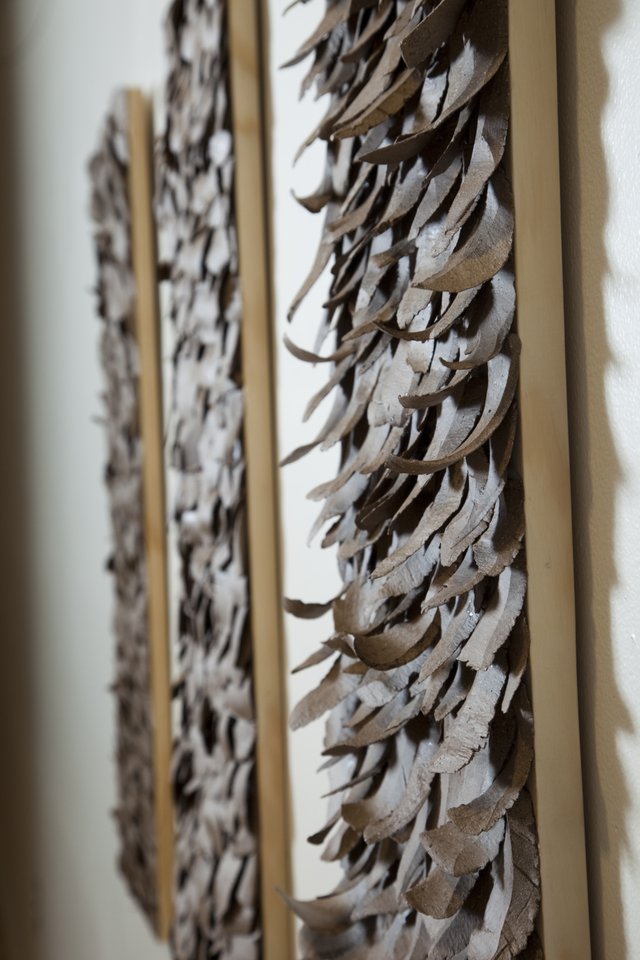 The Lawrence Arts Center's ceramics artist-in-residence, Monika Laskowska, has her end-of-year solo exhibition on display through July 27. These textured panels are featured with the inscription, "Please do not touch."
Stories this photo appears in:
Ceramist-in-residence highlights tactile nature of clay in solo exhibition
There are two entrances to Monika Laskowska's solo ceramics exhibition at the Lawrence Arts Center. To touch, or not to touch?