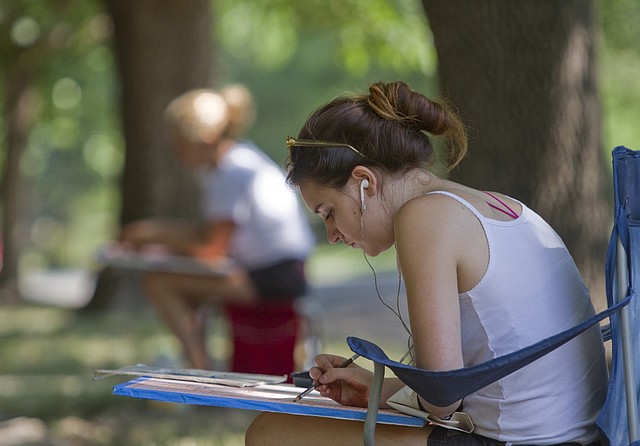 In this 2013 file photo, Maria McKee draws an Old West Lawrence landscape Monday in the 700 block of Louisiana Street. McKee and high school students took part in a summer Architecture and Landscape Drawing class at the Lawrence Arts Center taught by Pat Nemchock.
Stories this photo appears in:
Experiencing a bit of a post-holiday letdown? Cheer up — with an exciting mix of concerts, plays and perhaps a ghost sighting or two on the horizon, there's plenty to do in Lawrence this winter. Here are few ideas to kick off 2015 with a bang. Now, get out there and embrace the New Year. It could be your best yet.