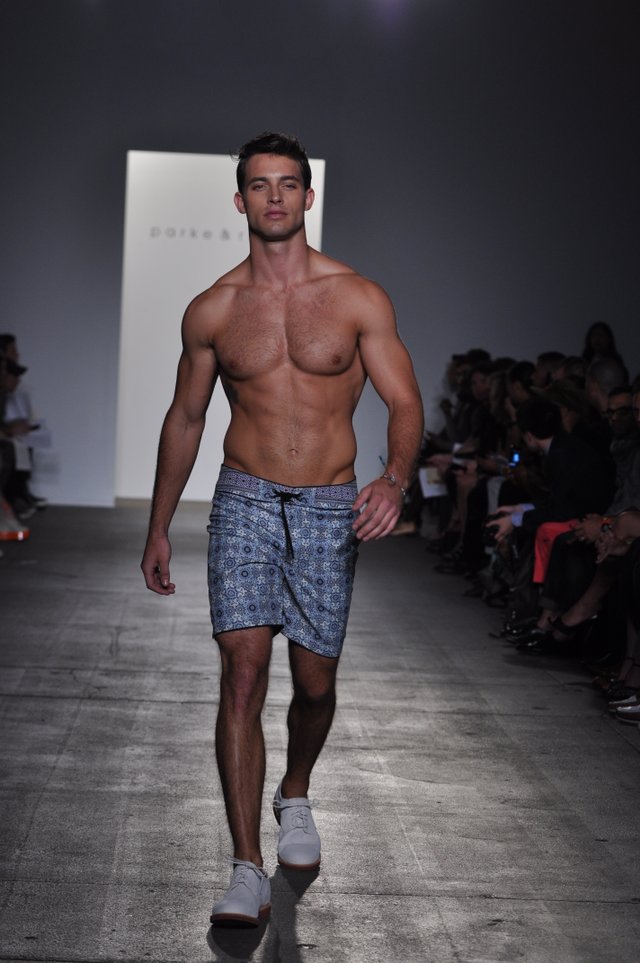 A model sports a pair of slim-fitting, above-the-knee swim trunks.
Stories this photo appears in:
Lawrence summers can be absolutely sweltering. As the thermometer soars to dizzying heights, I often find myself staggering to the pool for temporary relief. While you should by no means treat a pool visit like a fashion show, I think there are some basic tips that can not only help you look fashionable but also fit.