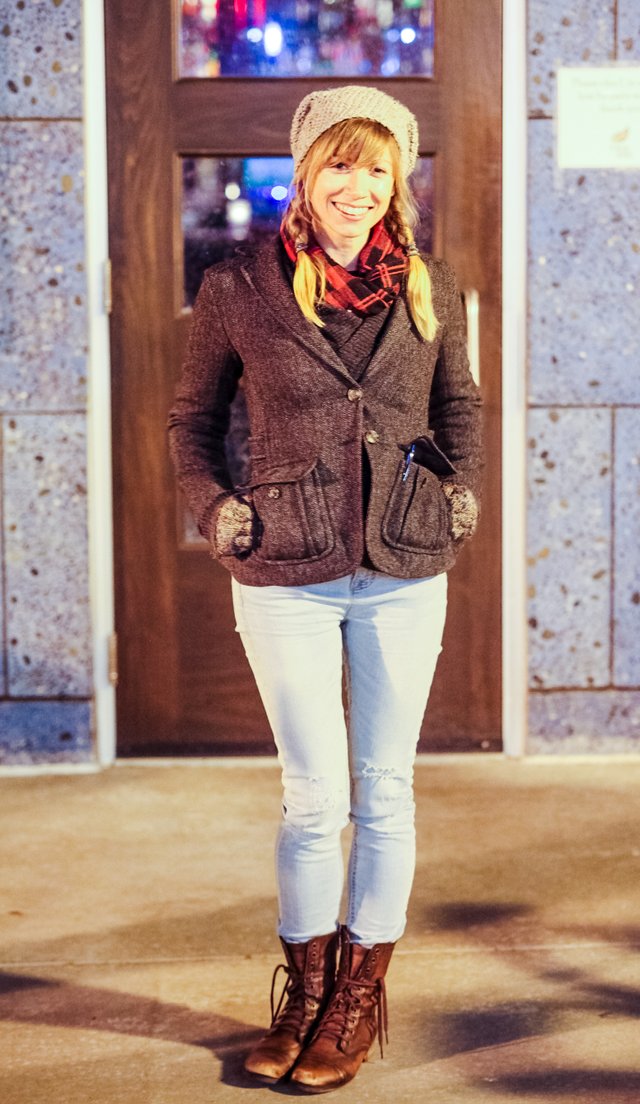 Lorraine Hillary, Lawrence.
Clothing details: Hat, homemade gift, two years ago; scarf, Goodwill in Salina, 25 cents, 13 years ago; sweater, Arizona Trading Company, a while ago, $7; jacket, Gap, five years ago, $10; jeans, thrift store find, a couple years ago, price unknown; shoes, Steve Madden, Nordstrom, couple of months ago, $100.

Stories this photo appears in:
Fashion influences: My mother and grandmother as well as my beautiful group of friends.