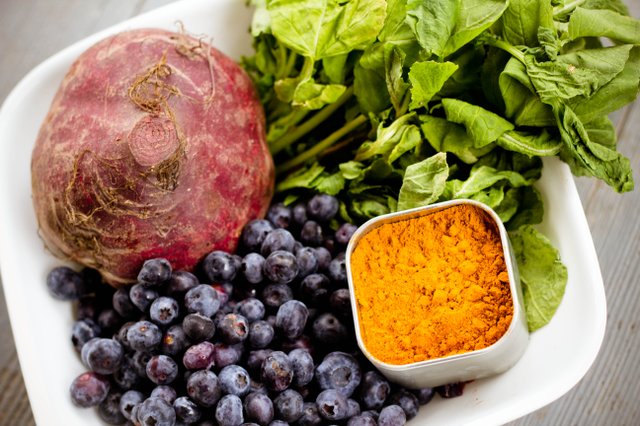 Eggs can be dyed with things from the kitchen: clockwise from top left, beets, radish tops, turmeric and blueberries.
Stories this photo appears in: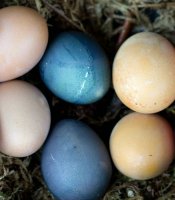 As a grown-up, Easter still feels like the real start of spring, but it seems like throwing eggs might be undignified. So instead, I set my hands to something a bit more adult — a lifelike nest and some naturally dyed eggs to use as an Easter centerpiece.