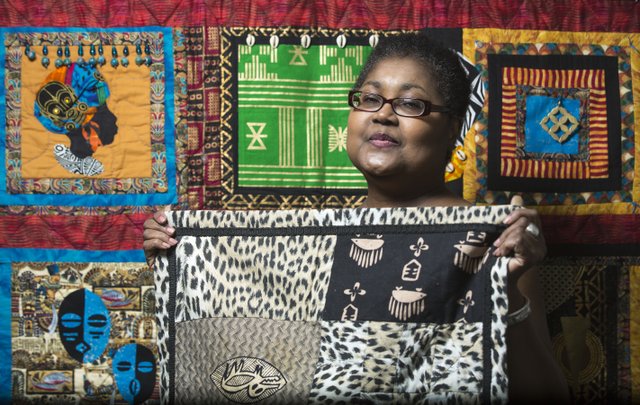 Quilter, historian and teacher Marla Jackson holds up the first quilt she ever created. Jackson operates a new gallery, textile academy and African-American museum in the Warehouse Arts District, and is dedicated to sharing her passions with others.
Stories this photo appears in:
Quilter Marla Jackson's African American Museum and Textile Academy will be added to the National Underground Railroad Network to Freedom Program, network leaders decided this month. By Sara Shepherd
Artists need vision — and local artist, quilter, historian and teacher Marla Jackson has big ones.