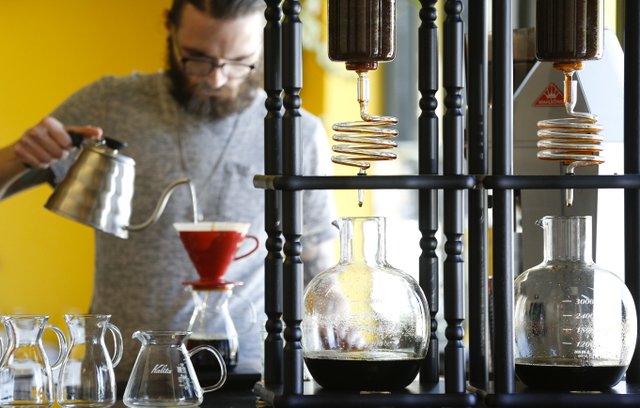 Coffee funnels through a cold brew drip system as Nathan Russell prepares a cup of hot pour-over coffee on Monday, May 13, 2013, at Alchemy Coffee, 1901 Massachusetts St., Suite B.
Stories this photo appears in:
There's a new brew on tap in Lawrence, and this one's entirely appropriate to drink before noon. At the end of a long line of beer handles behind the bar at Burger Stand, there's a single tap pouring Nitro Cold Brew — Alchemy Coffee's latest java experiment.
To see Benjamin Farmer at work is to know why he named his new coffee shop "Alchemy." By Sara Shepherd