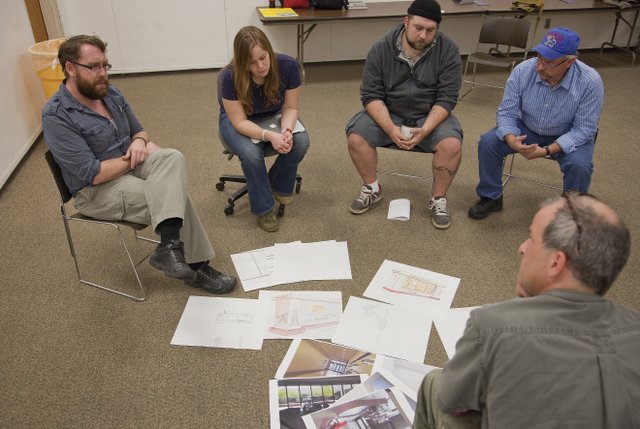 Matthew Burke, Kansas University associate professor of sculpture, far right, talks with, from left, Joe Ralston, Sarah Podrasky, Joe Walters and Pete Wolken, some of the students working on a sculpture for the Federal Reserve Bank of Kansas City.
Stories this photo appears in:
KU associate professor of sculpture Matthew Burke is leading "Special Topics in Art: The Federal Reserve Commission," which will be offered each semester through fall 2014. Students' mission is to conceive, design and execute a work of art to commemorate the Reserve's 100th anniversary.