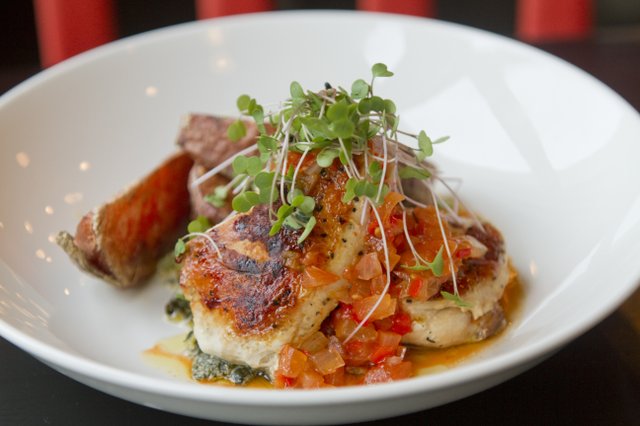 The Sweetlove Farm Chicken — served with creamed greens, yam fries and tomato-peppadew jam — at Merchants Pub & Plate, 746 Massachusetts St.
Stories this photo appears in:
Not sure yet where to make your toast to 2014? From restaurant specials to live shows, Lawrence lights up with many options on New Year's Eve.
Then there's the pimento cheese sandwich at the newly opened Merchants Pub & Plate — a warm, open-faced version featuring the restaurant's own house-made pimento cheese spread, fried tomatillos and sprouts atop toasted local bread. By Sara Shepherd