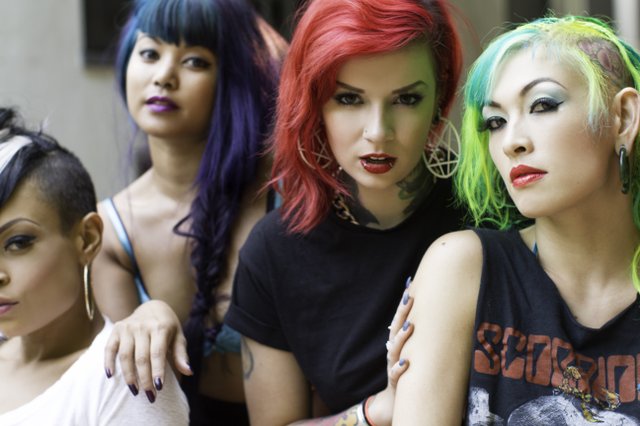 "Suicide Girls: Blackheart Burlesque"
Stories this photo appears in:
A look at some of the notable upcoming concerts in Lawrence.
The Lawrence music scene is relatively quiet in the summer. We lose some of our most-devoted concertgoers when Kansas University students go home. But the silence is finally over. Mark your calendars now for nationally touring bands, jazz ensembles, emerging artists, musicals and other acts making their way through town this fall. Here's a preview to get you started:
The Suicide Girls, performing Thursday at the Granada, use modern music and choreography to create burlesque performances that poke fun at pop culture such as "Kill Bill," "Planet of the Apes," "Doctor Who," "Game of Thrones" and more.