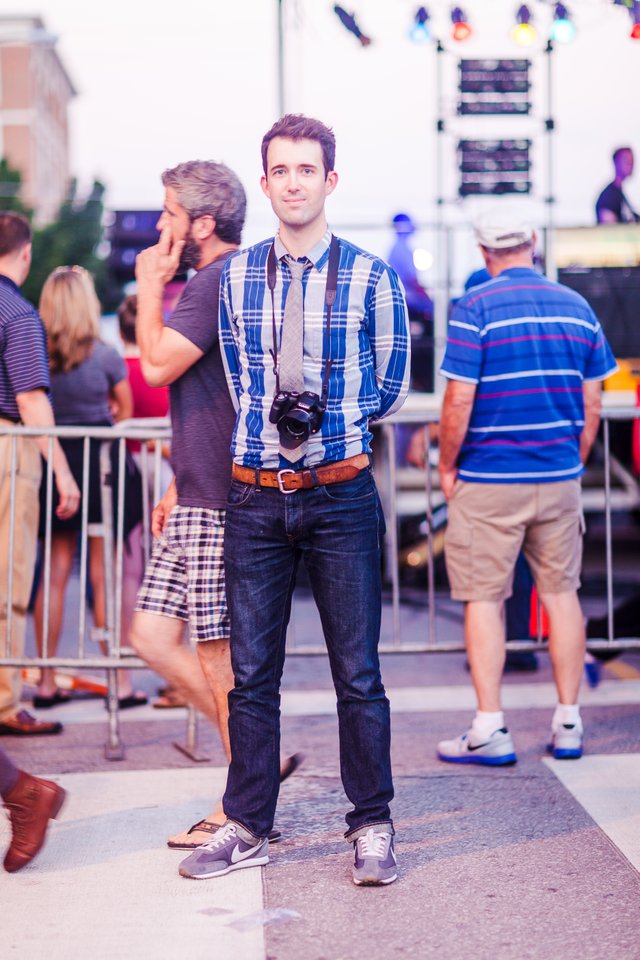 Clothing details: Sneakers, Zappos; JCrew jeans, $100; JCrew shirt, $70; JCrew tie, $60; Timex watch, $20.
Stories this photo appears in:
Fashion influences: I just pick things out myself and I don't follow anything too closely. I definitely buy a lot of JCrew so their style guides are probably an influence, if anything.