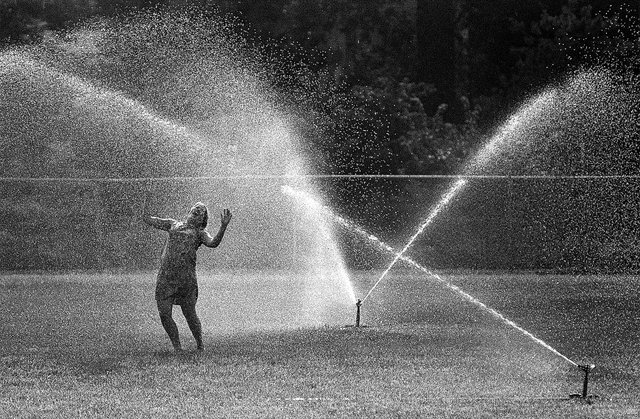 I spotted this young girl enjoying a field water sprinkler. Recognizing an interesting photograph but not wanting to disrupt the scene, I photographed her before approaching her. As a photographer you have the right to photograph people on public property or on private property when given permission. When and where to photograph people often comes down to opportunity and your willingness to engage people.
Stories this photo appears in:
I've been asked recently about photographing people in public places. Should photographers ask permission before taking the photograph?