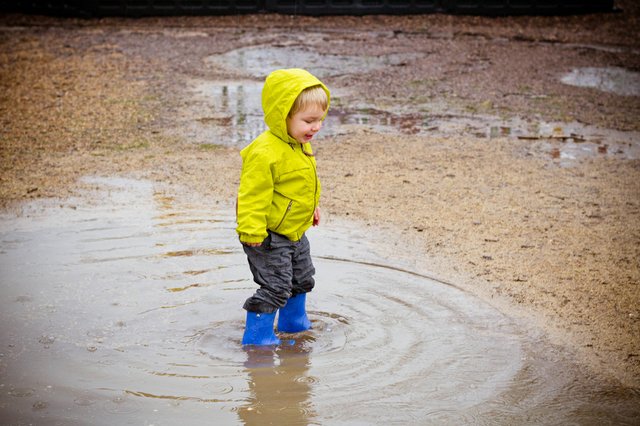 Taking the Kid on a puddle walk outside can be fun, as long as everyone's bundled up properly.
Stories this photo appears in:
Kansas weather. Do I need to say anymore? I can't help it, I have to. As soon as the snow stops, tornado season starts — if the tornadoes even decide to be that courteous — and then it's going to start raining. I know that we'll get the customary two weeks of glorious-ness in May, but, in the meantime, what's a mama who's ready for some fresh air to do?