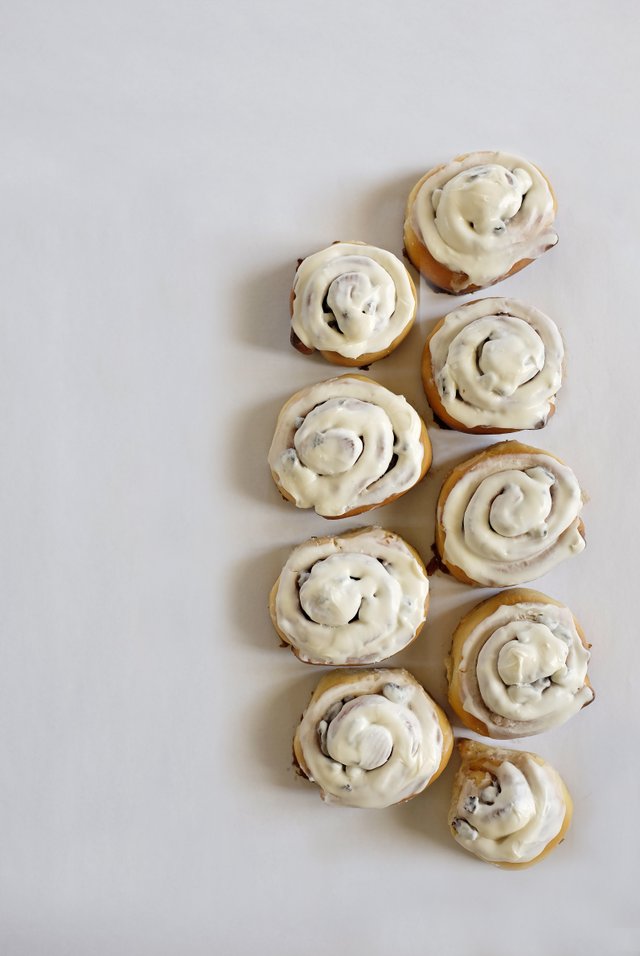 These cinnamon rolls are adapted from a cake recipe.
Stories this photo appears in:
When my friend Angie asked for a King cake last month, I was happy to oblige. I found an excellent recipe online, made the cake and was immediately addicted. Since my daily carb limit doesn't include huge portions of cake, I decided to have a go at adapting the recipe to something smaller. Turns out, it lends itself perfectly to cinnamon rolls.