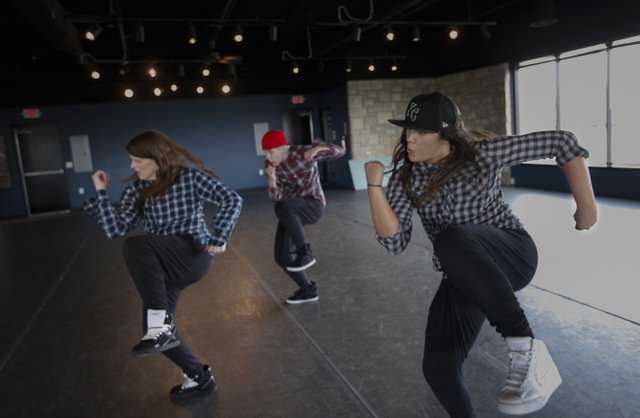 Dancers Blair Armstrong, front right, Deena Schaumburg, front left, and choreographer Carly Malsom perform during a rehearsal for the Point B Dance Carnival on Wednesday, April 23, 2014 at Point B Studio. The group will be performing at the Lawrence Arts Center on May 2nd and 3rd.
Stories this photo appears in:
Point B welcomes the community into their studio with open arms, seasoned dancers or just intrigued dance enthusiasts. Perhaps the upcoming annual Point B Dance Carnival by AIM Dance Company at Lawrence Arts Center on Friday and Saturday this week, is a proper introduction to the studio.