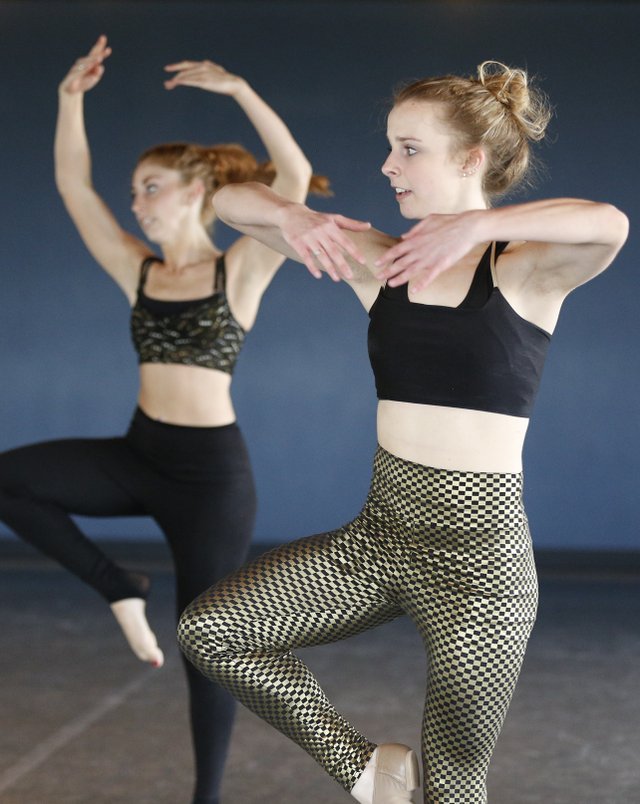 Jazz dancers Allie Howland, front, and Hannah Atwell perform during a rehearsal for the Point B Dance Carnival on Wednesday, April 23, 2014 at Point B Studio, 3300 Bob Billings Parkway. The group will be performing at the Lawrence Arts Center on May 2nd and 3rd. The show will combine both hip-hop and jazz choreography. Nick Krug/Journal-World Photo
Stories this photo appears in:
Point B welcomes the community into their studio with open arms, seasoned dancers or just intrigued dance enthusiasts. Perhaps the upcoming annual Point B Dance Carnival by AIM Dance Company at Lawrence Arts Center on Friday and Saturday this week, is a proper introduction to the studio.