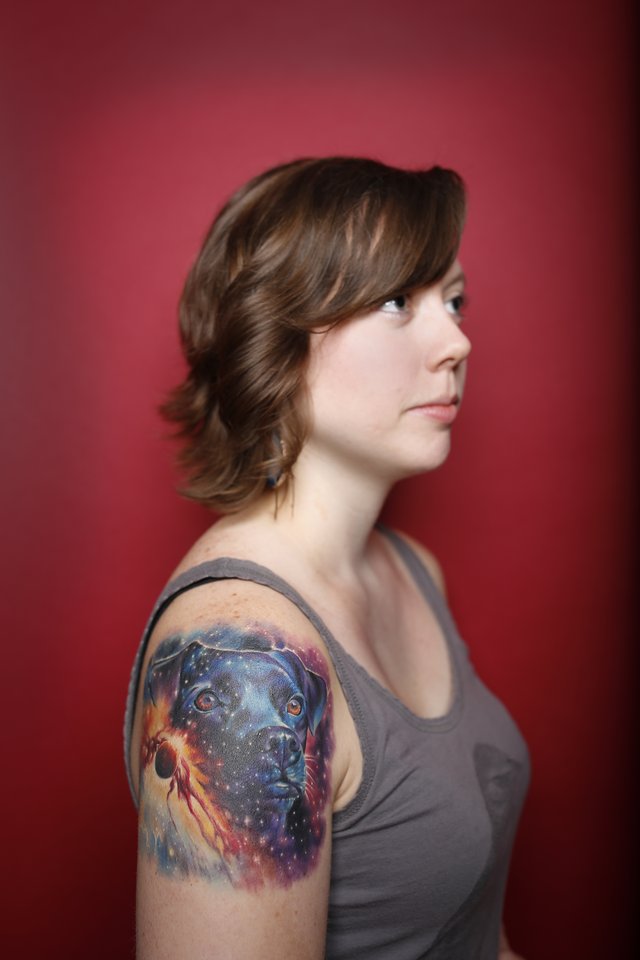 Havana Mahoney has a shoulder tattoo portraying her dog within the galaxy. She decided on the tattoo because the artist specializes in space scenes and portraits.
Stories this photo appears in:
It's not enough for some to get a simple black text tattoo. Some sit down for hours at a time to have tattoo artists ink intricate designs all over their bodies. Take a look at several stunning pieces created in Lawrence.