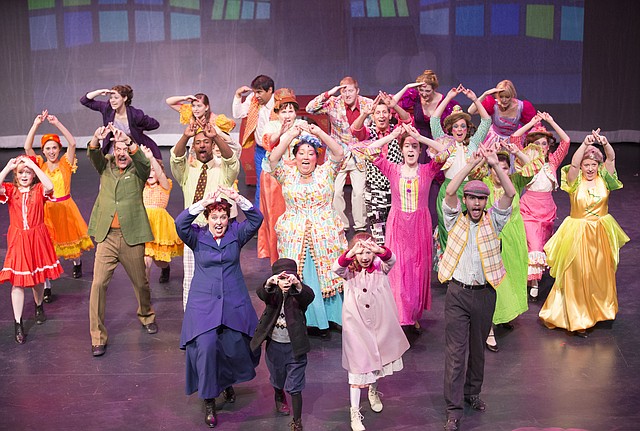 Mary Poppins, Michael Banks, Jane Banks and Bert, played by Melia Stockham, Ashton Rapp, Liliana Lorenzo and Jake Leet, are joined by the cast as they sing "Supercalifragilisticexpialidocious" during a dress rehearsal on Tuesday, Dec. 2, 2014 at Theatre Lawrence.
Stories this photo appears in:
In many ways, 2015 is a crossroads in the Lawrence arts community. This year will see a new arts and culture director for the city and the development of an arts corridor along East Ninth Street, among other big changes. How do leaders of the arts scene see all this unfolding?
Those expecting a carbon copy of the 1964 classic film starring Julie Andrews as a singing, flying nanny may be in for a surprise come Friday evening, when "Mary Poppins" makes its debut at Theatre Lawrence.