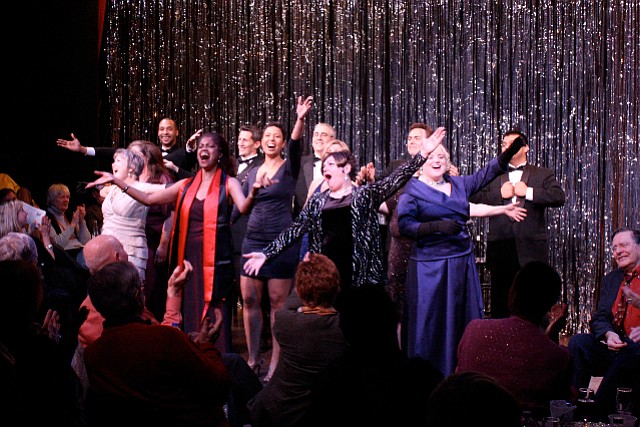 Performers light up the stage at Dueling Divas, an annual fundraiser for Theatre Lawrence.
Stories this photo appears in:
Experiencing a bit of a post-holiday letdown? Cheer up — with an exciting mix of concerts, plays and perhaps a ghost sighting or two on the horizon, there's plenty to do in Lawrence this winter. Here are few ideas to kick off 2015 with a bang. Now, get out there and embrace the New Year. It could be your best yet.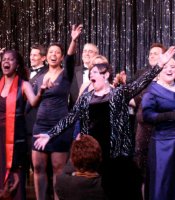 When Sarah Young looks to defend her title Friday at the second annual Dueling Divas competition, she'd be happy to relinquish her tiara — if it means the fundraiser's beneficiary, Theatre Lawrence, gets a big chunk of change for its operating budget. The event takes begins at 6:30 p.m. at Theatre Lawrence, 1501 N.H.
February 1, 2012 midnight