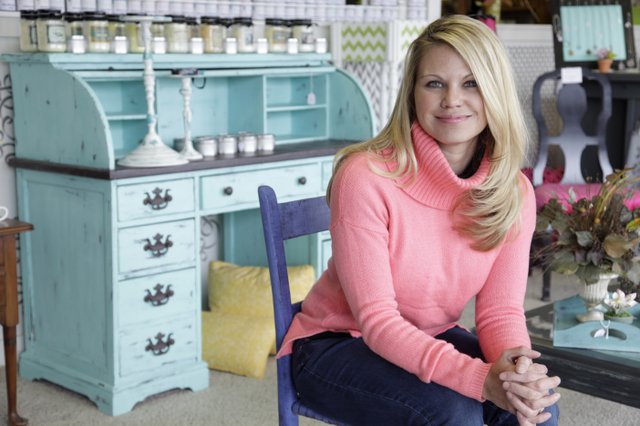 Mike Yoder/Journal-World Photo.Sarah Kellogg, sells repurposed vintage furniture at Vintage Chic, 1410 Kasold, Suite 19. Finding older pieces of good furniture and repainting them, provides a new life and value to unwanted items. The piece behind Kellogg at left, was repainted to give it some new life.
Stories this photo appears in:
Let these vintage-savvy folks guide you.