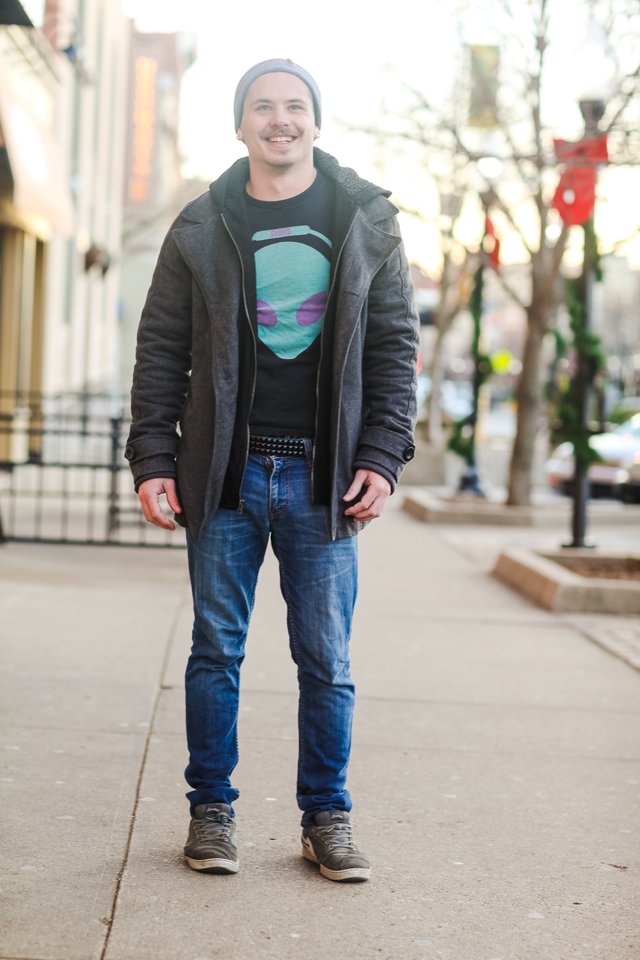 Clothing details: Lakai shoes, $50, White Chocolate; pants, $50, belt, $30, shirt, $20, all from CCS; coat, $200, The Buckle; beanie, gift from friend.
Stories this photo appears in:
What would you like to see more or less of in Lawrence? There's too much cookie-cutter (fashion styles). Everybody almost dresses the same so it would be good to see more people dressing broadly.