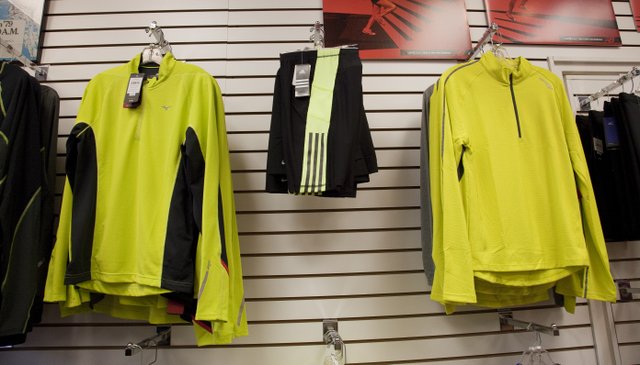 Moisture-wicking workout shirts and shorts for sale at Garry Gribble's Running Sports, 839 Massachusetts St.
Stories this photo appears in:
Health-related goals top the list of New Year's resolutions every year. Unfortunately, goals like eating healthier and getting fit usually get pushed aside by the time Valentine's Day candy hits the shelves. And while plenty of websites and apps help you set and track fitness goals, few offer guidance on what to wear.