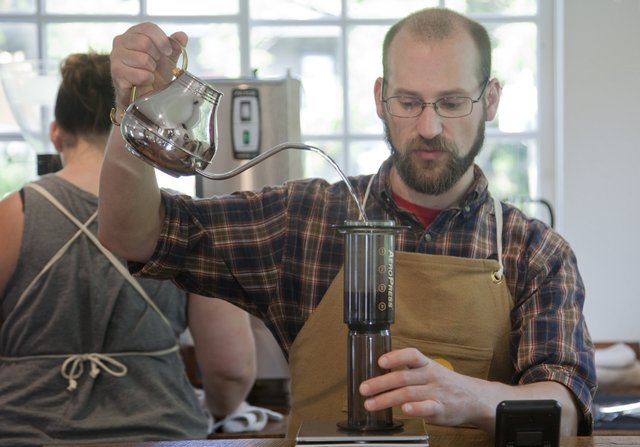 Louis Wigen-Toccalino owner of Decade Coffee and Espresso, 920 Delaware Street, pours hot water into an AeroPress to make a single cup of coffee. Coffee is steeped for between 10-50 seconds and then forced through a filter by pressing the plunger through the tube.
Stories this photo appears in:
Whether you drink it black or loaded with cream and sugar, pay attention, coffee drinkers (addicts?). Three local coffee experts have provided us with some simple rules of thumb for making that perfect cup of coffee.