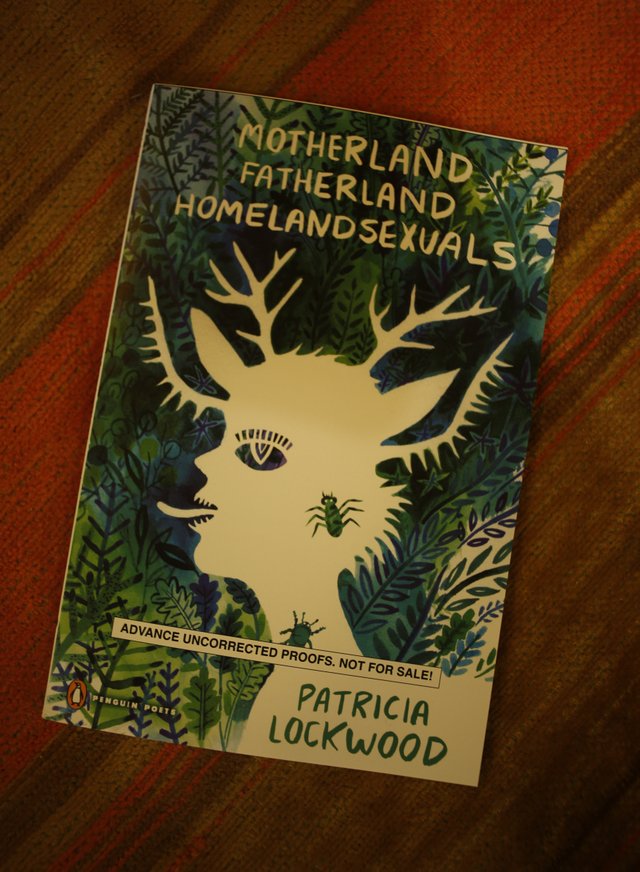 An advance copy of Lockwood's poetry collection "Motherland Fatherland Homelandsexuals," coming out from Penguin in June. Both of her books' cover art were illustrated by artist Lisa Hanawalt. Nick Krug/Journal-World Photo
Stories this photo appears in:
When Patricia Lockwood's autobiographical poem "Rape Joke" went live online last summer, columnists at Salon, The Guardian, Huffington Post and bloggers far and wide started analyzing her intention. This year it was selected for inclusion in the "Best American Poetry 2014."