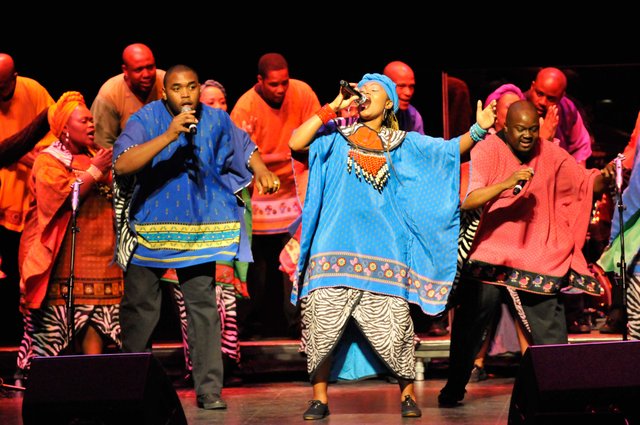 Soweto Gospel Choir
Stories this photo appears in:
Soweto Gospel Choir performs traditional South African gospels and celebratory songs learned as young children in the church, as well as covers of many Christian cultures, reggae, and American popular music. They will bring this joyous music to life onstage at the Lied Center on March 29 at 7:30 p.m., with traditional high-energy choreography, percussion djembe rhythms and traditional clothing in bright colors and with vibrant patterns.
Mark your calendars for some hot events of the spring season including touring musicians, community productions and exhibitions.