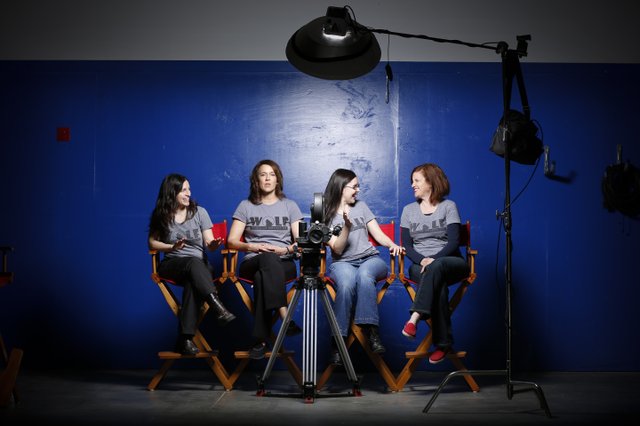 The founding members of the Women of Lawrence Film, or WOLF, from left, Marlo Angell, Laura Kirk, Misti Boland and Christie Scanlin Dobson are pictured at Through A Glass production studio, 720 E. Ninth St. The group of local filmmakers came together to mentor young women while making a series of short films.
Stories this photo appears in:
When most new organizations first get together, they vote on a committee, draft some policies and have meeting after meeting to decide what to do next. WOLF didn't do that. It started by making an original short-film anthology.