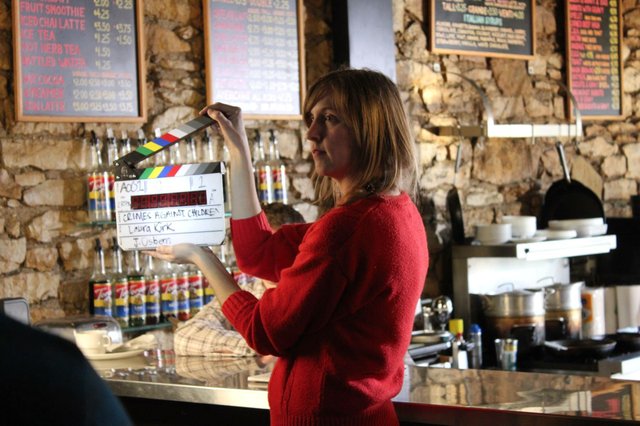 Lizzie Leech holds a clapperboard on set of one of the short films being shot for "Threads."
Stories this photo appears in:
In many ways, 2015 is a crossroads in the Lawrence arts community. This year will see a new arts and culture director for the city and the development of an arts corridor along East Ninth Street, among other big changes. How do leaders of the arts scene see all this unfolding?
When most new organizations first get together, they vote on a committee, draft some policies and have meeting after meeting to decide what to do next. WOLF didn't do that. It started by making an original short-film anthology.