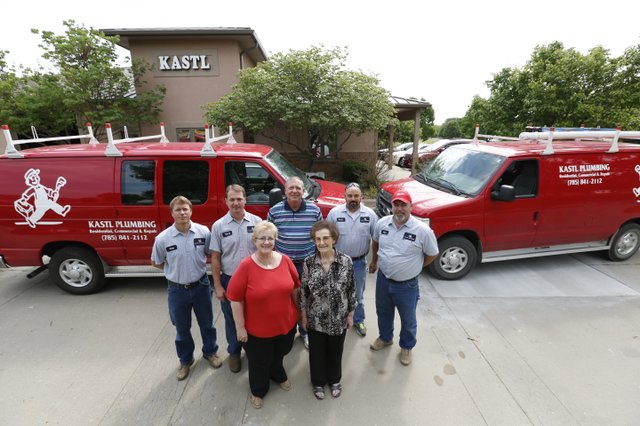 Pictured are employees of Kastl Plumbing. In front are Marilyn Kastl Pearse, left, and LaVaughn Kastl Peak. In back, from left, are Sean Hoover, Terry Lewis, Howard Kastl, Robert Lasher and Mark Silvia. Other representatives not pictured are: Jesus Gallegos, Valintin Vidrascue, Daniel Gomer, Clint Courter, John Courter and Alan Kastl.
Stories this photo appears in:
Howard Kastl still remembers the day a client called his plumbing service — in Lawrence since 1971 — under direct orders.