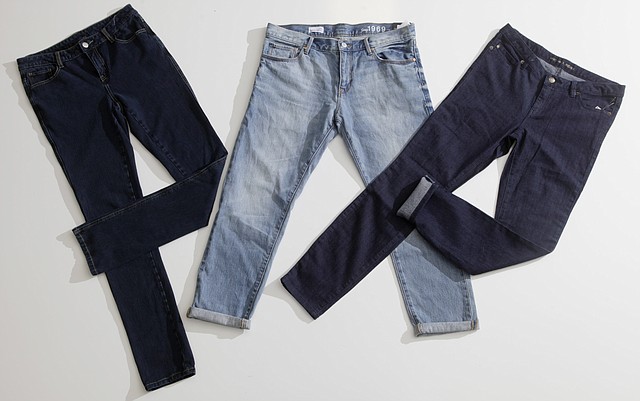 Affordable jeans, from left: AZI jeans from Goodwill, $6.99; Gap brand jeans from Gap, $29.98 with an extra 50 percent off; Michael Kors jeans from T. J. Maxx, $34.99.
Stories this photo appears in:
Most women I know love to wear jeans, but hate to shop for them. And looking at the price tag of name brand jeans only adds insult to injury. Some pairs cost more than $100. I recently went jeans shopping and have some tips to make the experience more affordable.