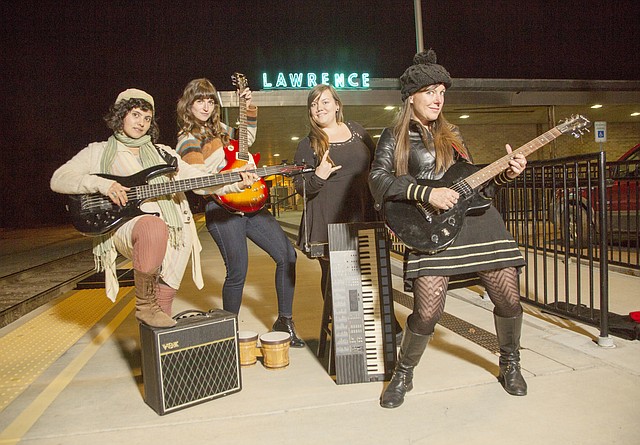 From left, Monica George, Angie Schoenherr, Sally Sanko and Kelly Nightengale are the founding members of Girls Rock! Lawrence, a group that aims to empower girls through music.
Stories this photo appears in:
Sally Sanko loved to sing as a girl — just not when anyone else was around. Sanko, now 25, would lock herself in the bathroom, light some candles, draw a bath and turn up the Mariah Carey tunes. There in the solitary comfort of the tub, Sanko let her inner diva out with a few Mariah-esque vocal riffs.