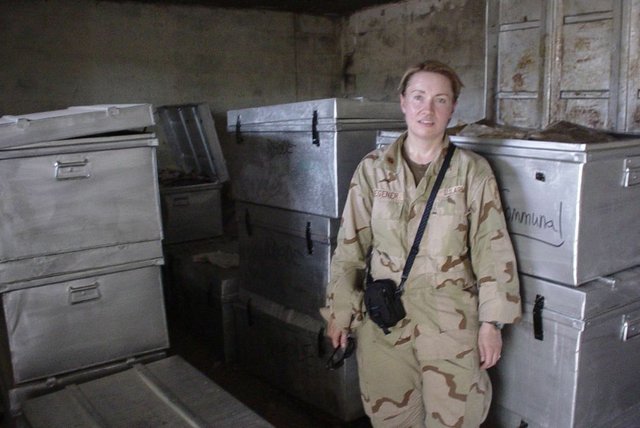 Corine Wegener with Iraqi Jewish Archive at INC Compound.
Stories this photo appears in:
For Kansas University alumna Corine Wegener, saving the arts has a literal application in her profession as a cultural heritage preservation officer. A modern-day "monuments woman," Wegener travels into war-torn countries, and much like the Monuments Men who traveled to Europe to recover Nazi stolen art, she helps museum staff reclaim and protect cultural treasures.
As the cool weather makes its way into Lawrence, make your way inside to the nearest exhibits, readings, performances, music and lectures by artists coming though town and those who live here. Mark your calendar for some of these notable events.
September 14, 2014 midnight