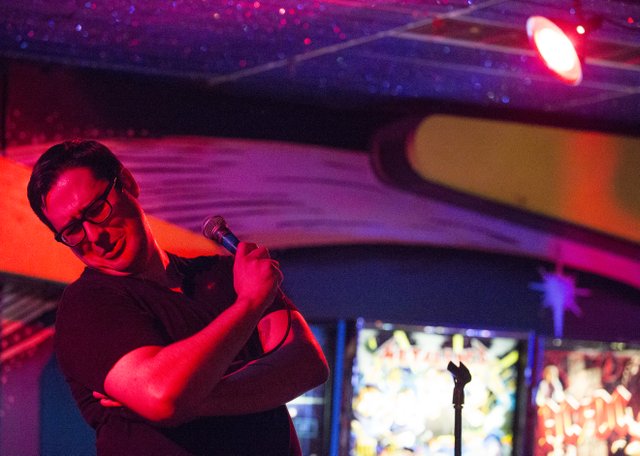 Comedian Kevin Brody performs as part of the showcase following open mic night hosted by Harpoon Presents at the Replay Lounge, 946 Massachusetts, on Aug. 14, 2014.
Stories this photo appears in:
Stand-up comedy is on the rise in Lawrence as local collective Harpoon Presents creates opportunities for comics to develop their shtick in hopes of pursuing this unconventional career avenue. Local stand-up comedian Shadoe Barton shares what it's like to try to be funny.