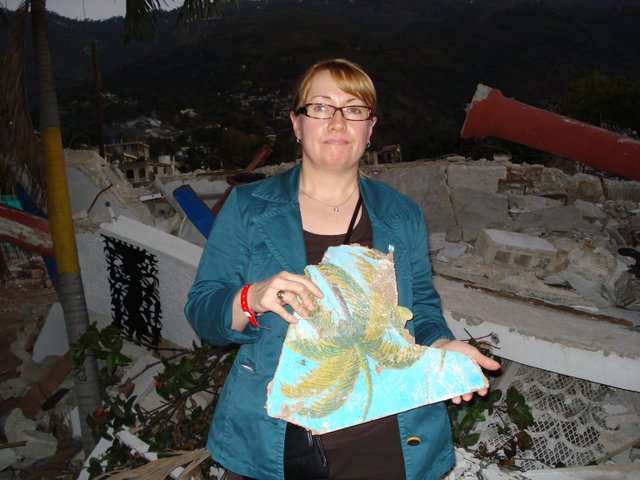 Corine Wegener with a damaged painting from the Nader Museum in Port-au-Prince, Haiti.
Stories this photo appears in:
For Kansas University alumna Corine Wegener, saving the arts has a literal application in her profession as a cultural heritage preservation officer. A modern-day "monuments woman," Wegener travels into war-torn countries, and much like the Monuments Men who traveled to Europe to recover Nazi stolen art, she helps museum staff reclaim and protect cultural treasures.