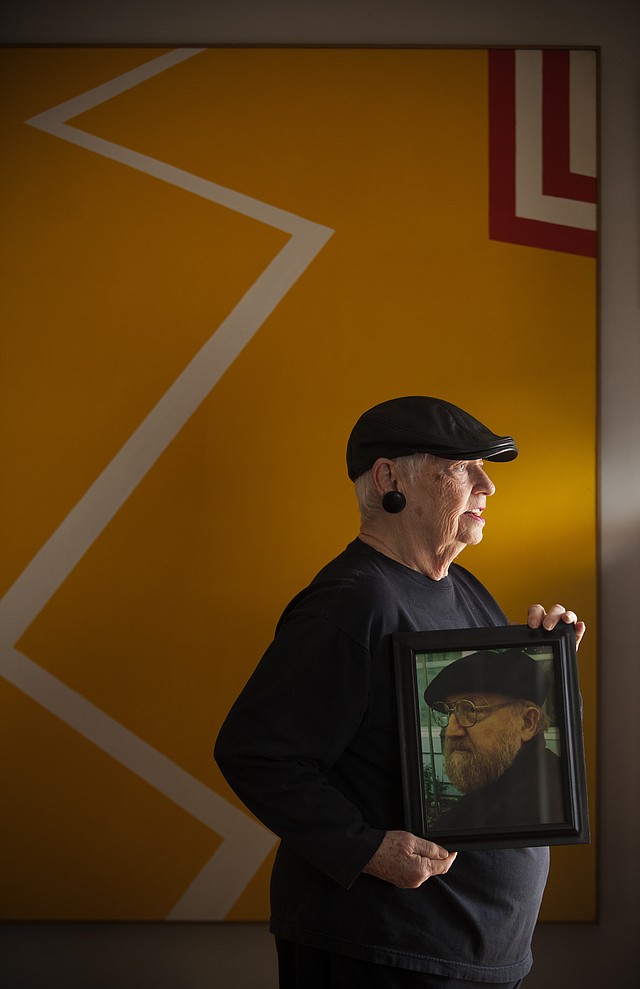 Luella Vaccaro is pictured with a portrait of her husband, the late artist and Kansas University professor Nick Vaccaro, before one of his paintings that hangs in her house. Nick Vaccaro's mixed-media dioramas, or "Magic Boxes," are currently on display at the Lawrence Arts Center, and Luella will give be discussing the works at an Arts Talk at 7 p.m. Thursday.
Stories this photo appears in:
"Here it is," says Luella Vaccaro, making her way down a dark, narrow staircase to the basement of her Lawrence home. She flips a switch, casting light over the workbench where her late husband, artist and former Kansas University professor Nick Vaccaro, produced some-130 mixed-media dioramas from the late '60s to the mid-'90s.