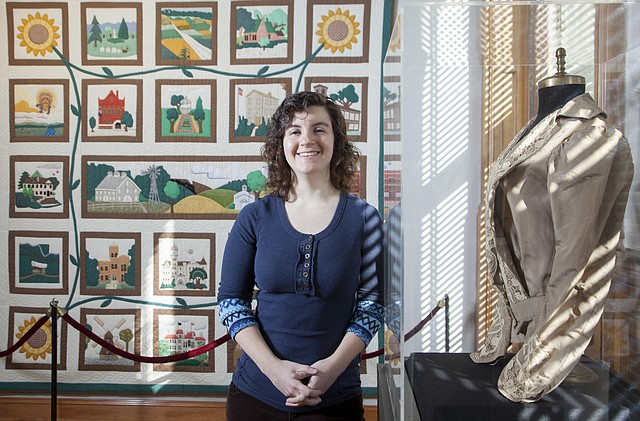 Brittany Keegan, curator at the Watkins Museum of History, has organized the new textile exhibition at the museum titled "A Stitch in Time: Lawrence History Through Textiles." The exhibit traces how handicrafts like quilting, crocheting and knitting have played a part in Douglas County history from the 1850s to today. The exhibit opens Jan. 30 and runs through April 11.
Stories this photo appears in:
Brittany Keegan is standing opposite a massive quilt that hangs from the wall of a sun-drenched room on the second floor of the Watkins Museum of History.