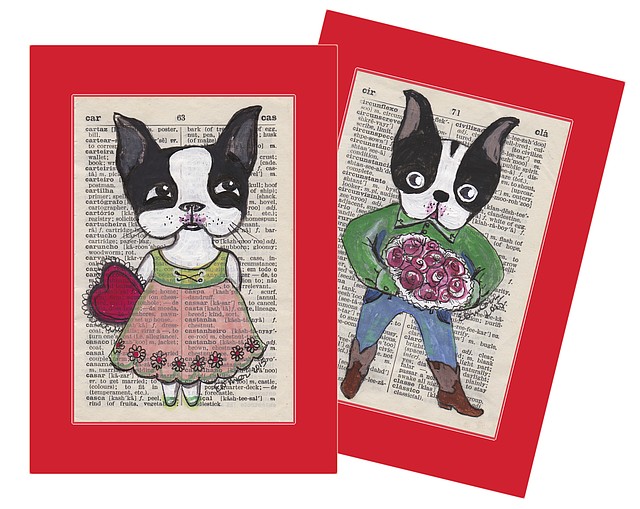 Boston terrier valentines by Liza MacKinnon. The Lawrence artist will display her work at the Phoenix Gallery's "It's Sweet to Be Local" show, debuting Friday.
Stories this photo appears in:
Final Fridays returns post-holidays with an eclectic mix of events. From love-centric art to ceramics to free massages, this Final Friday has something for everyone.