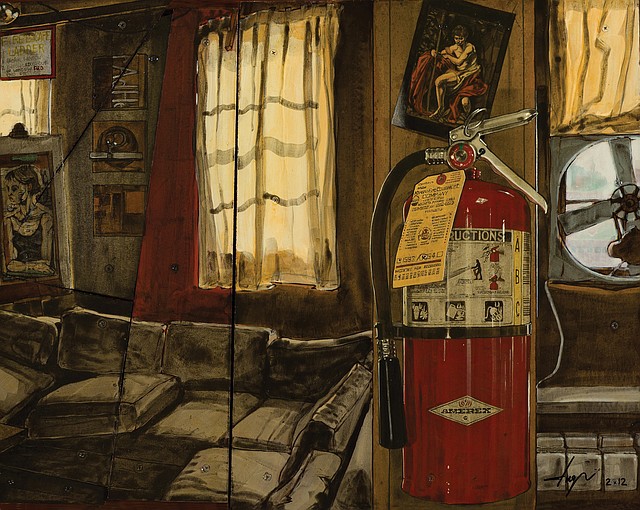 This image shows a portion of Duegaw's "Set Piece (or) Fisch Haus, 3rd Floor, West End, 320º | horizontal." Acrylic, ink, screw and polyurethane on wallboard with aluminum frame, 2012.
Stories this photo appears in:
The Seven Deadly Sins — and their righteous counterpart, the Seven Heavenly Virtues — served as a linchpin to Patrick's Duegaw's childhood in upstate New York, where his Catholic schooling ingrained in him a fear of the Devil and his vices.