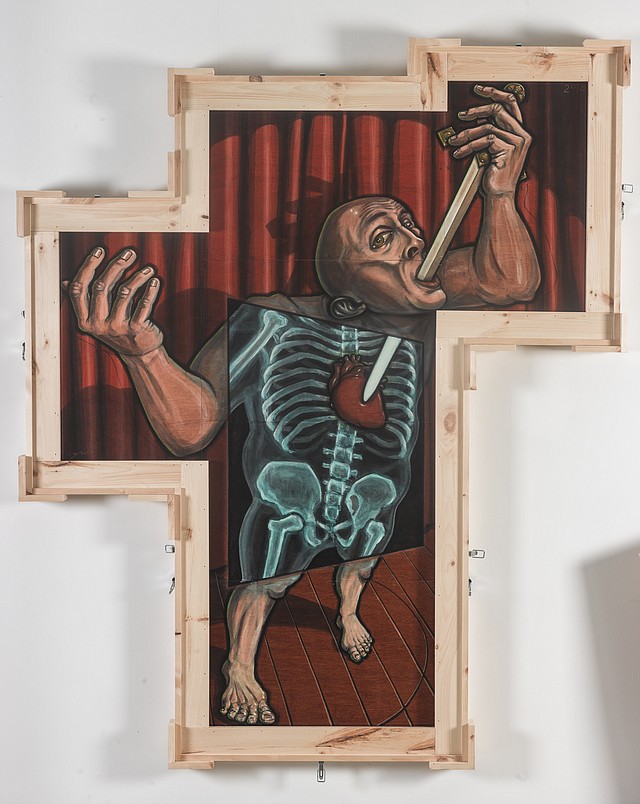 "Pierced by Dogma (or) The Misguided Sword Swallower" by Patrick Duegaw.
Acrylic, ink, and polyurethane on wood panel with wood, steel frame, 2014.
Stories this photo appears in:
The Seven Deadly Sins — and their righteous counterpart, the Seven Heavenly Virtues — served as a linchpin to Patrick's Duegaw's childhood in upstate New York, where his Catholic schooling ingrained in him a fear of the Devil and his vices.