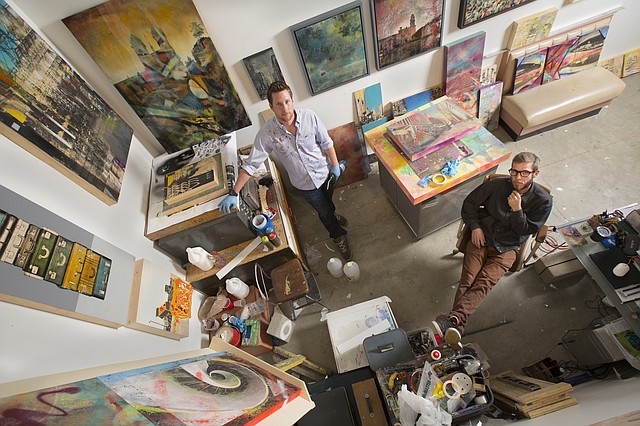 Lawrence artists John Sebelius, left, and Jeromy Morris are pictured at SeedCo Studios in this Journal-World photo from May 20, 2015. Sebelius and Morris collaborated on a show, "More Than Meets the Eye," in which the two artists have combined their visions on various mixed media pieces that premiered at the Cider Gallery earlier this year.
Stories this photo appears in:
"More Than Meets The Eye." Those who grew up in the 1980s might remember the phrase from the old "Transformers" cartoons. It's also the name of an upcoming collaborative exhibition featuring the work of Lawrence artists John Sebelius and Jeromy Morris.