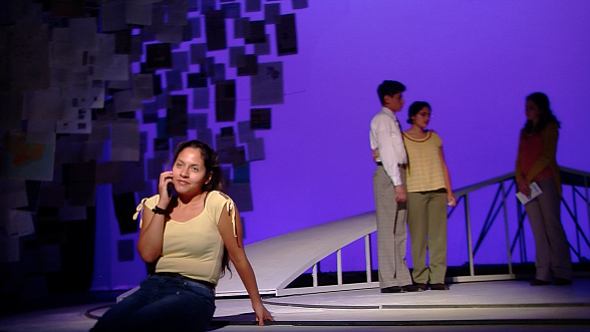 Kansas University junior Alejandra Villasante Ramos, seen in the foreground of this photo, plays Johanna Orozco, the Cleveland teenager who was sexually assaulted and shot in the face by her abusive ex-boyfriend in 2007, in KU Theatre's production of "Johanna: Facing Forward." The play ends its run at KU on Sunday.
Stories this photo appears in: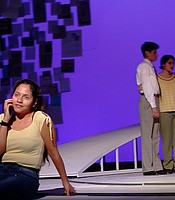 "Johanna: Facing Forward" tells the extraordinary story of Johanna Orozco, who not only endured a sexual assault at the hands of her abusive ex-boyfriend but also a shattered jaw and disfigured face that she bravely refused to hide.