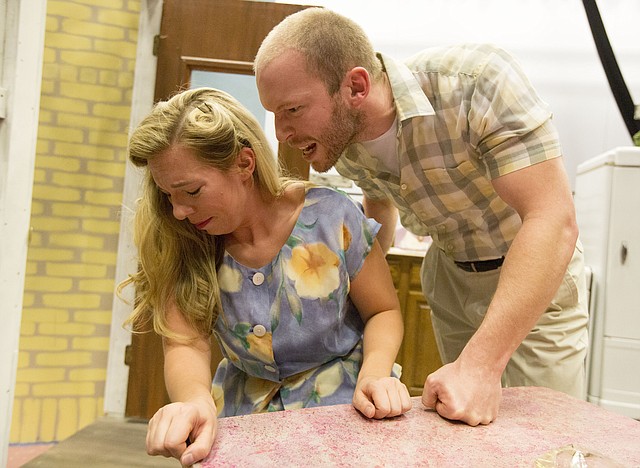 Melinda Nichols and Christoph Cording rehearse a scene from Theatre Lawrence's upcoming production of "A Streetcar Named Desire" on Thursday, March 31, 2016 at the theater, 4660 Bauer Farm Drive.
Stories this photo appears in: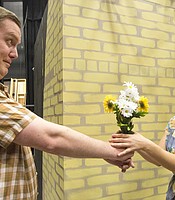 Most people familiar with "A Streetcar Named Desire," says Piet Knetsch, are only familiar with just that — the name of the play itself, and not much else. Not much else, he says, beyond the now-famous scene in the 1951 film adaptation in which Marlon Brando, playing the brutish, broken Stanley Kowalski, yells out his wife's name ("Stella!") in a desperate plea for her forgiveness.