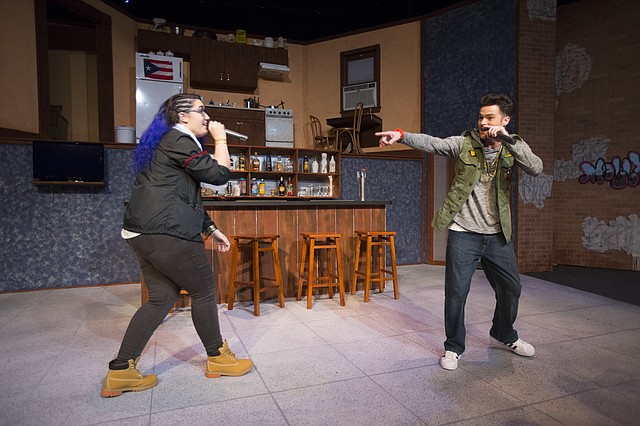 DJs, Nelson Cardenal, played by Bronwen Capshaw, left, and Trip Goldstein, played by Nathan Kruckenberg rap during a dress rehearsal for Welcome to Arroyo's, Wednesday in the William Inge Memorial Theater at Murphy Hall.
Stories this photo appears in: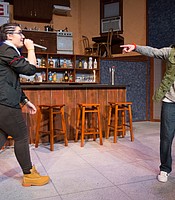 "Welcome to Arroyo's," which runs through Thursday at KU's William Inge Memorial Theatre, is a thoroughly modern tale that deals in some pretty timeless themes — among them identity, loss and love. Penned by one-time Pulitzer Prize finalist Kristoffer Diaz, the urban coming-of-age tale follows a pair of siblings, Alejandro (Juan Gonzales) and Molly (Alejandra Villasante), in the aftermath of their mother's death.