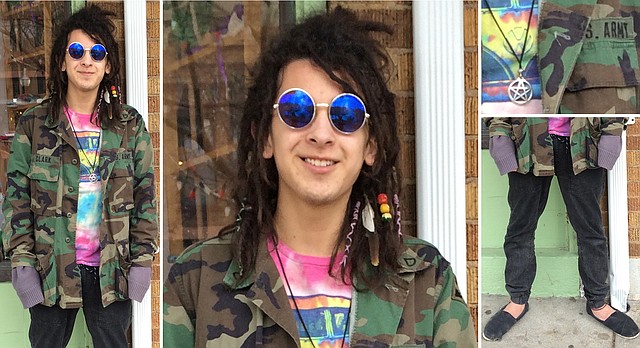 Clothing details: jacket, thrift store in Kansas City, $7; cardigan, high school theater department's costume storage, free; shirt, Walmart, $7; pants, Forever 21, $12; Toms shoes, Journeys in Overland Park, $50.
Stories this photo appears in: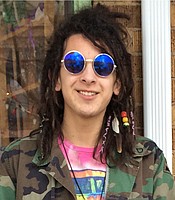 Whom do people say you look like? People say Bob Marley, but that's just because of the dreadlocks. I don't really resemble him at all.