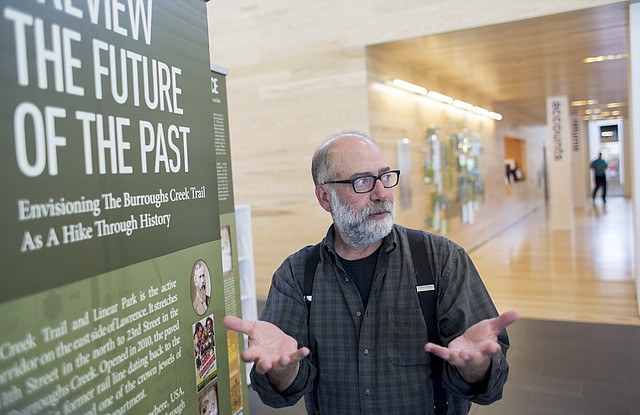 Henry Fortunato is the curator behind the Lawrence Public Library's new "A Hike Through History" exhibit, which will be displayed in the library atrium beginning Monday.
Stories this photo appears in: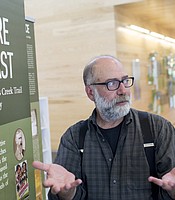 On any given day, the Burroughs Creek Trail functions as a quiet retreat for East Lawrence residents. The 1.7-mile pathway, which stretches from 11th Street in the north to 23rd Street in the south, might host joggers on their morning routes, dog walkers, cyclists or neighbors out for an evening stroll. But the trail, which was developed along the route of an abandoned rail corridor and opened to visitors in 2010, could also be so much more.