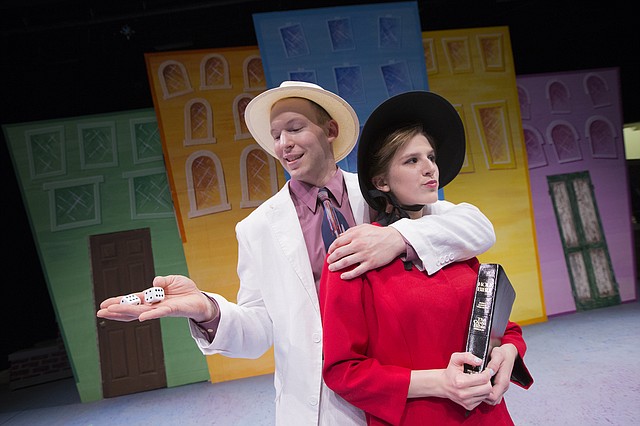 Guys and Dolls cast members Christoph Cording, playing the role of Sky Masterson, and Noelle Olson, playing the part of Sarah Brown, are pictured Thursday, June 2, 2016, at Theatre Lawrence, 4660 Bauer Farm Drive.
Stories this photo appears in: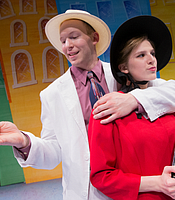 A slice of 1940s New York City — complete with brassy dames, smooth-talking con men, dodgy alleyways and legally dicey dice games — arrives in Kansas this week. In Theatre Lawrence's production of "Guys and Dolls," opening Friday, the city is almost a supporting character to the big personalities who inhabit it, says director Jason Smith.