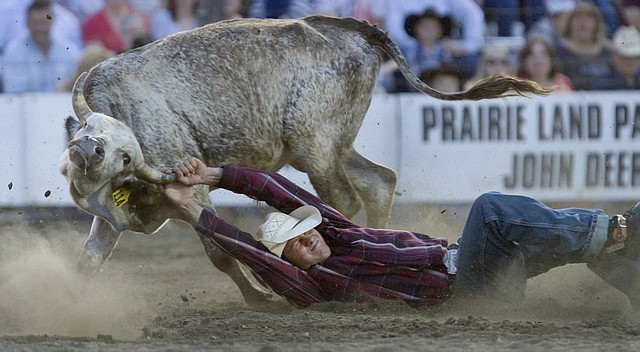 A steer wrestler hangs by the horns of his steer after failing to bring down the animal during the Flint Hills Rodeo in Strong City. A 300mm telephoto lens with a large aperture (f2.8) and a high camera ISO (1600) was required to freeze the action of this cowboy and steer. Few point-and-shoot cameras, with long telephoto lens capabilities, would be able to capture this subject.
Stories this photo appears in: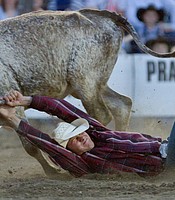 The secret to good photography is comfortable shoes. I left my cowboy boots in my car and donned soft leather hikers to photograph the Flint Hills Rodeo earlier this June.