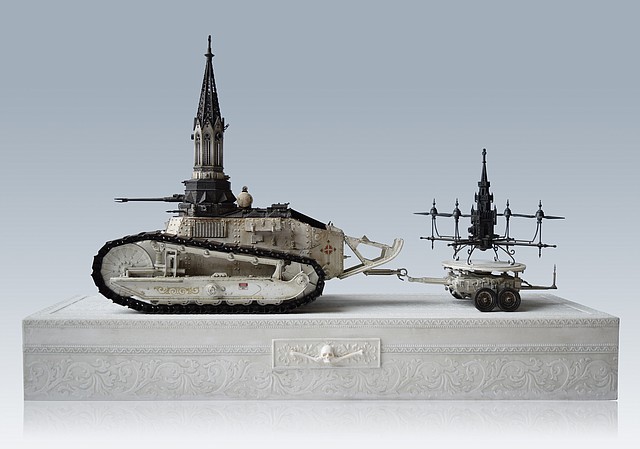 "Churchtank Type 14" by Kris Kuksi
Stories this photo appears in: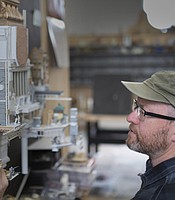 If you just looked at the floor of artist Kris Kuksi's North Lawrence studio, the sight provides a pretty clear vision of the kind of disorder an energetic child could create if left unattended for hours. Action figurines lie next to toy motorcycle parts while a disassembled space craft, a toy machine gun and the vertebrae from a miniature skeleton congregate near the steeple of a model church. Although the studio is dusty and somewhat chaotic, all of the disarray comes to a halt when you set your eyes on his sculptures, which are pristinely and meticulously crafted as evidenced by his new book Conquest, which was released in early October.