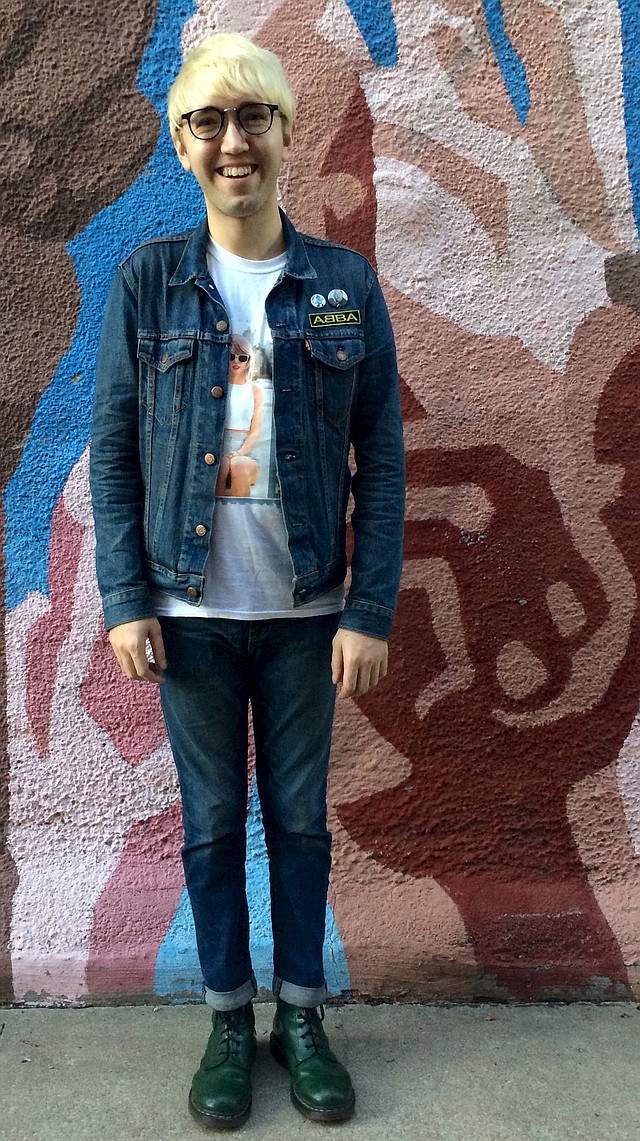 Clothing details: Doc Martens, free; jeans and jacket, Levis, marked down at Levis store, so ~$60; Taylor Swift T-shirt, free at radio promo; glasses, HandMade ("or something like that")
Stories this photo appears in: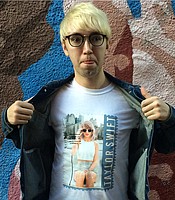 What's your spirit animal? Kermit the Frog because he's kind and he likes to entertain people. And he hangs out with a lot of weirdos. And he's kind of a weirdo himself.